| | | |
| --- | --- | --- |
| | Our Future Home - Steeldust Meadows | |
These are pictures from August 2012. A great month!!! With the help of our friends, Doug and Brian from Ontario, we get all the exterior walls done. We order the roof trusses and they get delivered the 10th. Then it's just more top plates and sheathing.


August 2nd, 2012 - Lots and lots of sheathing gets done.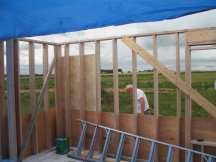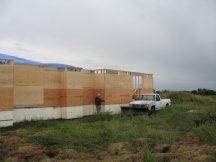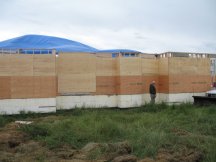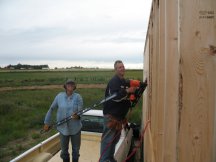 August 3rd, 2012 - We continue framing the garage and actually get all the walls done. It's then long into the dark that we continue sheathing. Brian and Doug fly back to Ontario the next day.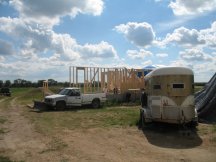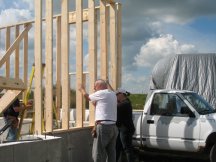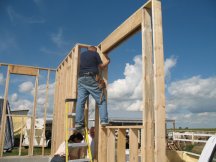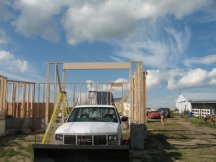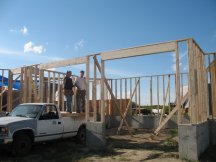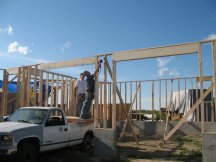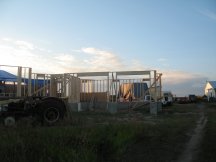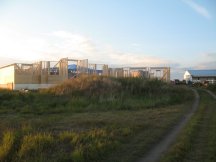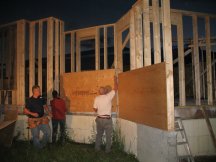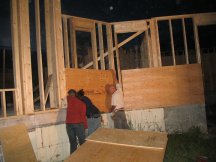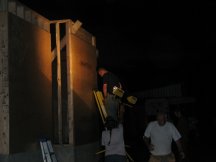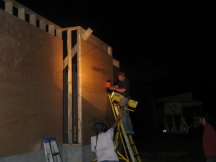 August 10th, 2012 - THE ROOF ARRIVES!!!.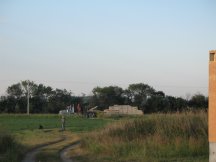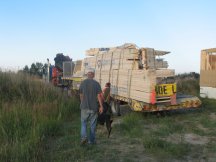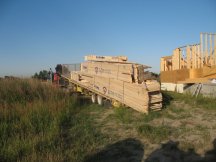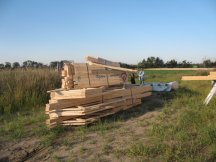 August 11th, 2012 - Now that Doug and Brian have returned to Ontario, Tracy and Alan carry on with top plates and sheathing, nuch more slowly.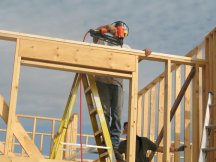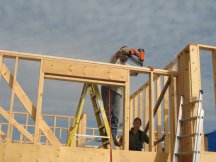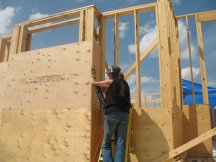 August 16th, 2012 - We complete all the top plates.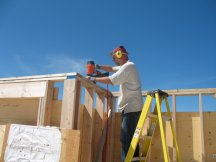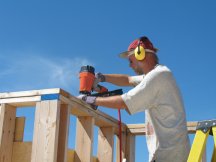 August 22nd, 2012 - We continue with sheathing.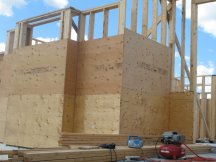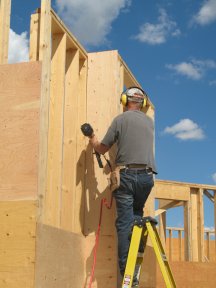 July, 2012
April - June, 2012
January - March, 2012
November - December, 2011
October, 2011
September, 2011
August, 2011
July, 2011
June, 2011
May, 2011
April, 2011
December, 2010 - March, 2011
November, 2010
October, 2010
September, 2010
August, 2010
July, 2010
June, 2010
May, 2010
April, 2010
March, 2010
February, 2010
January, 2010
December, 2009
November, 2009
October, 2009
September, 2009
August, 2009
July, 2009
June, 2009
May, 2009
April, 2009
March, 2009
February, 2009
January, 2009
December, 2008
November, 2008
October, 2008
September, 2008
August, 2008
July, 2008
June, 2008
May, 2008
April, 2008
March, 2008
February, 2008
January, 2008
December, 2007
November, 2007
October, 2007
September, 2007
August, 2007
July, 2007
June, 2007
May, 2007
April, 2007
March, 2007
February, 2007
January, 2007
December, 2006
November, 2006
October, 2006
September, 2006