| | | |
| --- | --- | --- |
| | Our Future Home - Steeldust Meadows | |
These are pictures from July of 2007. We work on trim and pull off 2600 bales of hay. We sell most of it but keep 300 for ourselves. Click on the photos to get bigger ones at better resolution.


July 1st, 2007 - We finish off the roof and Tracy celebrates.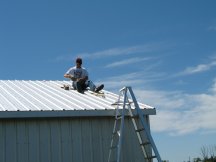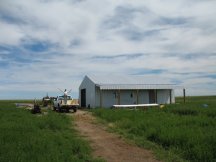 July 12th, 2007 - We spray foam the interior for insulation and put up the big door header. Chicago catches a golpher in the barn.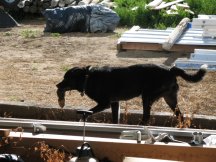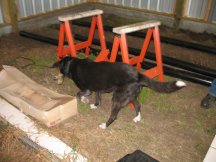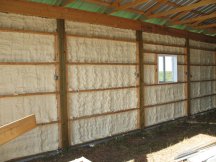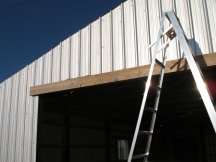 July 19th, 2007 - We finish the trim on the east wall.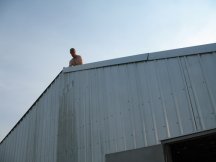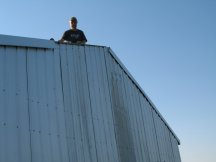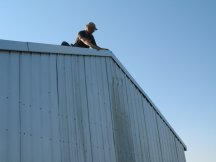 July 27th, 2007 - With 30 acres of alfalfa we have to do something with it. We hire a local farmer to cut and bale. We end up with 2600 bales.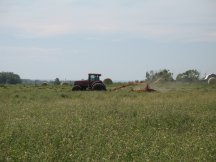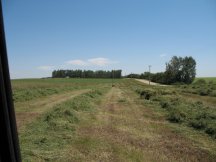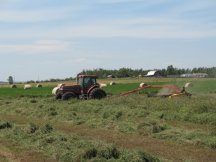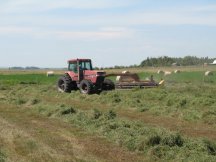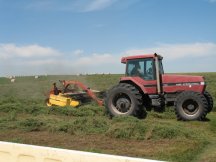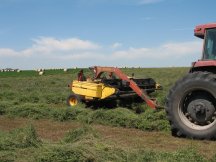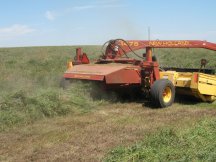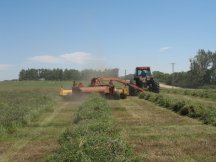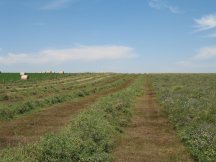 July 28th, 2007 - We buy a shed from a guy in town and move it out to Steeldust. It just sits in the middle of the field.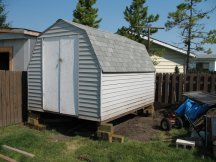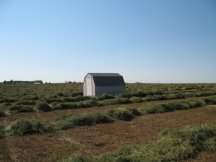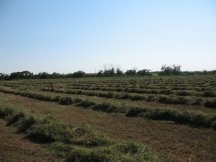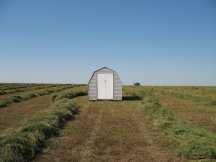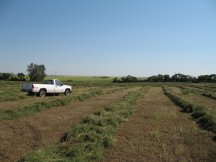 July 31st, 2007 - We start to move square bales. Austin (who's 11) gets to drive the truck much to his delight. We buy a car shelter to use for hay. It holds 200 bales nicely.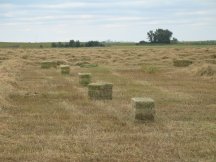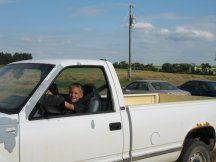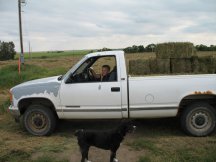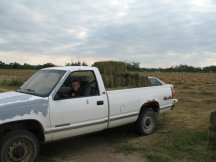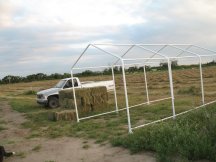 June, 2007
May, 2007
April, 2007
March, 2007
February, 2007
January, 2007
December, 2006
November, 2006
October, 2006
September, 2006