| | | |
| --- | --- | --- |
| | Our Future Home - Steeldust Meadows | |
These are pictures from June 2010. Finally with the footings poured we can get to work on the foundation. We begin by stripping the forms and starting to work with ICF.


June 1st, 2010 - With the footings poured, we begin stripping the forms.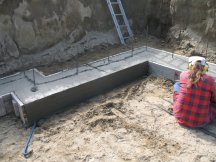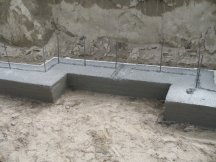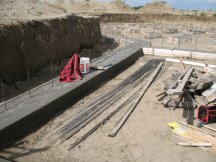 June 2nd, 2010 - Continue stripping forms. The cats think the footings are cool.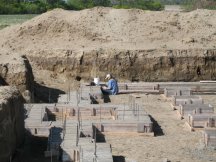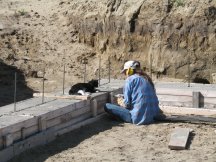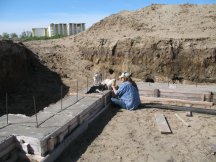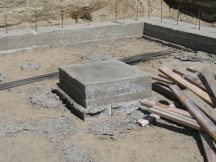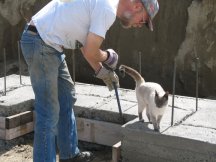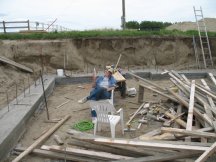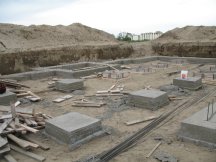 June 4th, 2010 - We finally get a door on the bathroom - no walls, just a door.

June 11th, 2010 - All the forms for the footings are stripped. We start laying out and installing kickerboards to hold the ICF in place and then the ICF itself.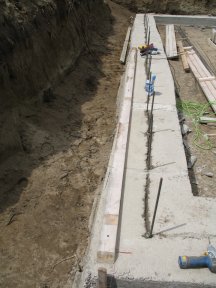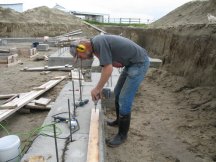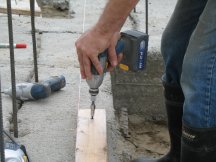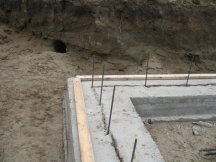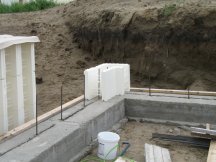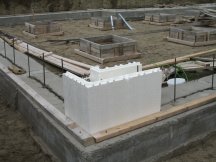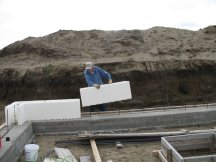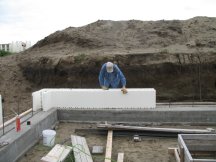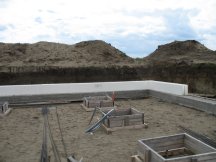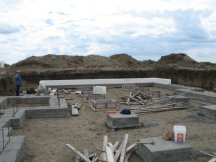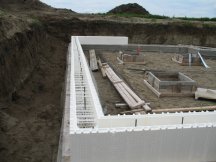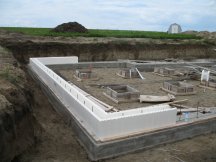 June 13th, 2010 - We continue to load ICF into the hole. A gopher thinks the ICF is cool and he can hide. He'd better leave before we pour concrete.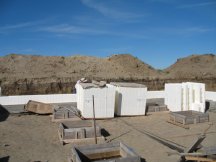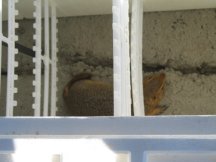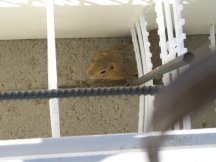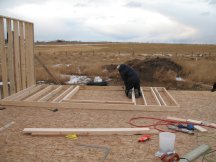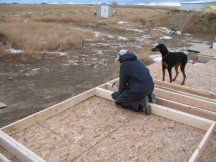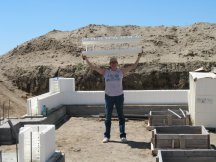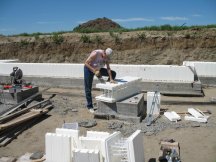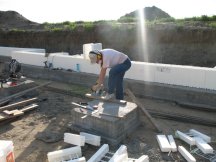 June 14th, 2010 - We work around the windows and get the first course of ICF done. We install rebar and start the second.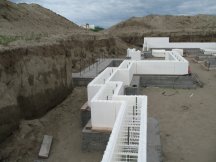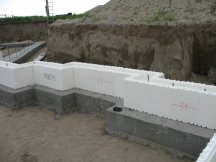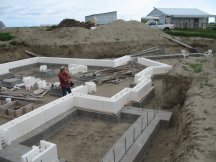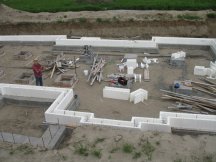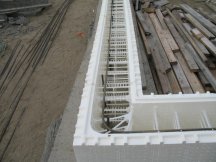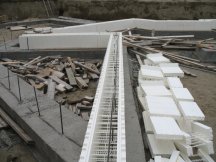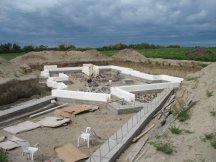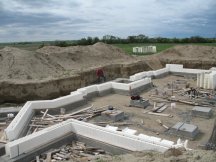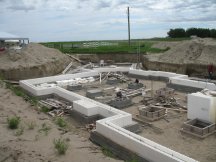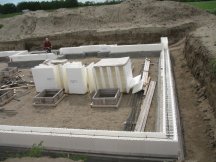 June 25th, 2010 - Continuing to work on the second course. We need to multistrap and glue the corners.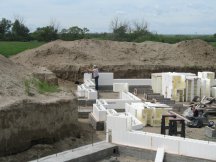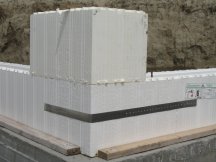 June 26th, 2010 - Continuing to work on the second course. We put on wooden strapping when we need filler blocks.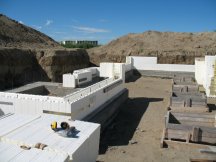 May, 2010
April, 2010
March, 2010
February, 2010
January, 2010
December, 2009
November, 2009
October, 2009
September, 2009
August, 2009
July, 2009
June, 2009
May, 2009
April, 2009
March, 2009
February, 2009
January, 2009
December, 2008
November, 2008
October, 2008
September, 2008
August, 2008
July, 2008
June, 2008
May, 2008
April, 2008
March, 2008
February, 2008
January, 2008
December, 2007
November, 2007
October, 2007
September, 2007
August, 2007
July, 2007
June, 2007
May, 2007
April, 2007
March, 2007
February, 2007
January, 2007
December, 2006
November, 2006
October, 2006
September, 2006