| | | |
| --- | --- | --- |
| | Our Future Home - Steeldust Meadows | |
These are pictures from January 2012 to March 2012. The winter starts out warm and we actually get one side wall and the back walls done in January. Then we get a major setback. Alan gets real sick and comes down with pneumonia for the first time in his life. It was at least 6 weeks before he was back on his feet and work could continue. That's why there are no pictures for February and March.


January 3rd, 2012 - We actually get to start working on exterior walls.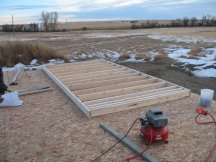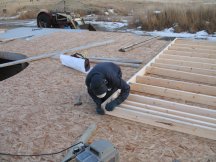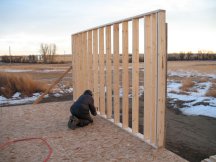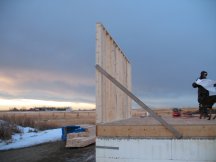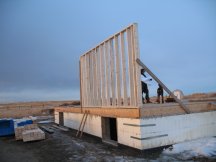 January 4th, 2012 - We work on our first window. It's small, only a half metre square. We complete the SouthWest wall and get it standing.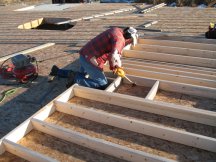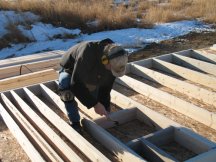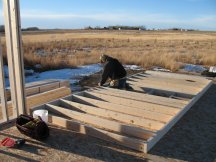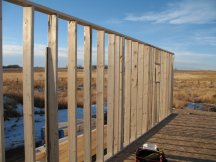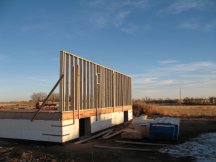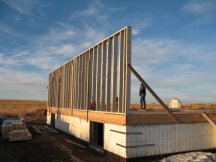 January 5th, 2012 - We round the corner and start working on the back wall.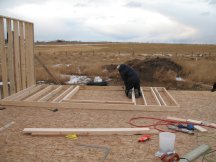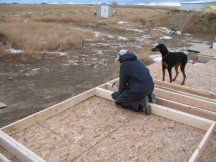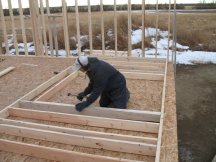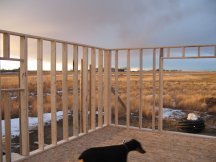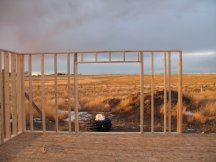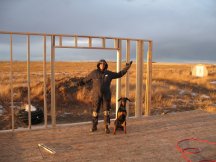 January 6th, 2012 - Lots of corners. We're working around the bathroom.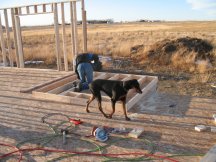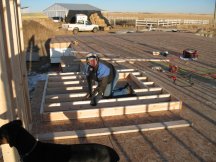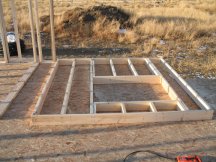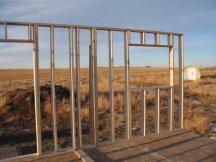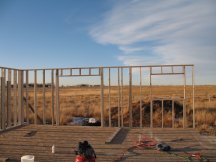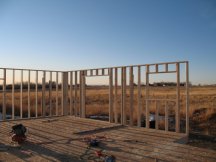 January 7th, 2012 - Still lots of corners. We start to work into the Great Room.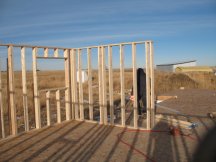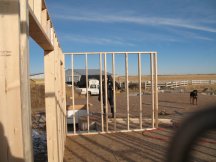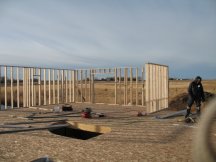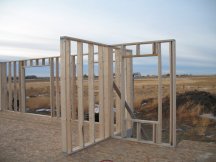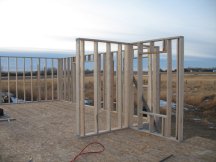 January 11th, 2012 - We actually don't do any work but the sunset deserved some pics.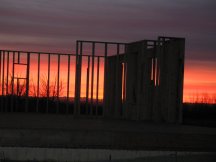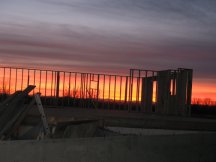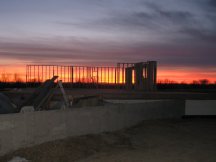 January 12th, 2012 - Carrying on with the back wall.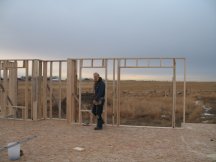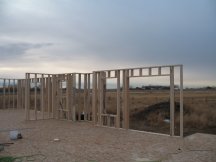 January 14th, 2012 - We finish the back wall.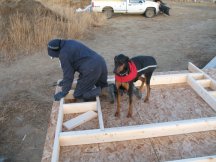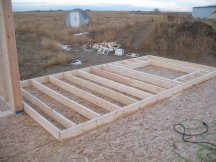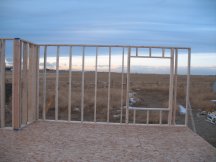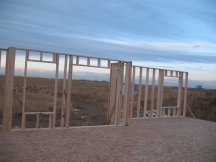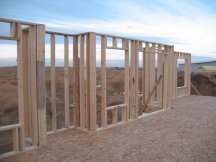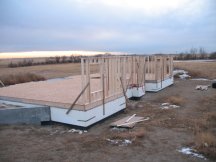 November - December, 2011
October, 2011
September, 2011
August, 2011
July, 2011
June, 2011
May, 2011
April, 2011
December, 2010 - March, 2011
November, 2010
October, 2010
September, 2010
August, 2010
July, 2010
June, 2010
May, 2010
April, 2010
March, 2010
February, 2010
January, 2010
December, 2009
November, 2009
October, 2009
September, 2009
August, 2009
July, 2009
June, 2009
May, 2009
April, 2009
March, 2009
February, 2009
January, 2009
December, 2008
November, 2008
October, 2008
September, 2008
August, 2008
July, 2008
June, 2008
May, 2008
April, 2008
March, 2008
February, 2008
January, 2008
December, 2007
November, 2007
October, 2007
September, 2007
August, 2007
July, 2007
June, 2007
May, 2007
April, 2007
March, 2007
February, 2007
January, 2007
December, 2006
November, 2006
October, 2006
September, 2006